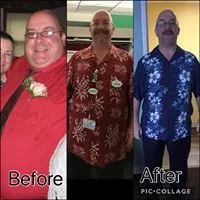 Handy Wellness Center offers Customized Nutritional Programs for: Detoxification, Weight Loss and Whole Body Rejuvenation!
Our goal at Handy Wellness is to help the body heal itself naturally. When your body is really healthy, you will arrive at your proper weight. We want to help educate you on how to live a new and improved lifestyle. This will not only help you lose the weight you want to lose, but improve every other aspect of your life.
We use products with the most natural ingredients in the highest quality possible, in order to offer the nutrition and building ingredients that the body needs most to reach a level of complete wellness. We follow the preventive health approach, using nutrition and wellness to fight off disease and extra body weight.
We strive to beautify and better the body through researched methods and total programs. These programs are natural, and use the body's own ability to achieve goals of improvement, rather than introducing harmful chemicals, surgery, or addictive drugs.
We want to be a lifetime partner with you in seeking improved health and lifestyle. At Handy Wellness, we have found that patients who continue to educate themselves on proper nutrition and lifestyle habits achieve great success and maintain that success!
Please contact our office for an appointment: 949-252-1228
.