Therapeutic Exercises & Stretches
In addition to skeletal misalignment, muscles and connective tissues can be out of place or strained by improper alignment and use. Specific exercises and stretches can help your body stay in balance and in health.
Dr. Handy will maximize your time in the office with customized exercises and stretches he has developed for your unique condition. He will instruct and demonstrate his exercises, allowing you the ability to continue at home, for the greatest healing in the least amount of time.
One such stretch he developed, called the P.I.G. specifically targets the:
Piriformis muscle
Iliotibial tract
Gluteus-medius muscle
Dr. Handy's exclusive "PIG" stretch reduces tightness and muscle fatigue which in turn relieves low back pain. This along with other personalized stretches and Dr. Handy's mentoring will help you achieve your best health potential.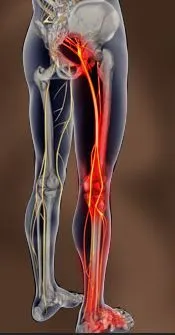 Additionally, Dr. Handy offers Exercise with Oxygen Therapy, a protocol which includes exercise on a Whole Body Vibration platform with concurrent administration of oxygen. The Whole Body Vibration platform is a technology developed by NASA that is used by astronauts while in space to maintain bone and ligament strengthening while in space. The use of oxygen while exercising allows for optimal red blood cell functioning and tissue oxygenation. It is an especially powerful therapy used by Dr. Handy for his athletes in injury rehabilitation. For more information: Exercise with Oxygen Therapy
Dr Handy's Hand-outs: